Carnival Cruise Lines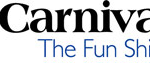 Founded in 1972, Carnival Cruises prides itself on delivering fun and memorable cruises and outstanding value for money.
Carnival have 22 ships in its fleet that sail to more than 60 of the worlds most beautiful destinations including the white sands of the Caribbean and Mexico, Alaska, Canada and New England, Hawaii, the Bahamas, Bermuda and the Panama Canal.
Once you are onboard a Carnival cruise liner almost everything is included. The total choice dining offers you so many delicious and wonderful choices with something to suit all tastes. Daytime fun onboard a Carnival ship includes relaxing at the spa, shopping, gambling at the casino, relaxing by the pool, taking a plunge down the waterslide or a round of mini golf. When the sun goes down the Carnival ships light up with an amazing choice of bars and nightclubs to keep you entertained with award wining shows, musical acts and comedians.