Holiday Destinations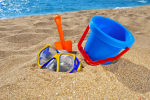 It doesn't matter whether you're you or old, everybody loves to go on holiday and the Holiday Discount Centre is the perfect place to be in order to find your perfect holiday deal.
Holidays are taken throughout the year and have a full variance in types. Here in the UK, holidays are generally taken during school holiday dates but weekend breaks are also popular as most people are not at work during these times.
UK breaks offer ease and flexibility and are often booked at the last minute. Hotels in London is one of the most popular search terms in Google for breaks in the UK. Cottages and holiday parks in England, Scotland and Wales have made in come back in recent years, when the likes of Butlins and Pontins were more popular in the 50s and 60s than TUI are today.
Overseas holidays are the most requested in the current era, as package holidays to the Med have made it cost effective to holiday abroad in the sun rather than stay in the unpredictable UK. All inclusive holidays, where a single price covers the accommodation, meals, drinks, snacks and, in most occasions, entertainment is proving to be very popular.
TUI & Jet2holidays holidays are two of the biggest holiday companies offering holidays to Spain, Turkey, Greece, Cyprus and hundreds of overseas holiday destinations.
Cruise holidays, ski holidays and lakes and mountain holidays are alternative ways of holidaying for those who don't wish to lie in the sun. City break holidays are also a great way to spend your time if you don't have many annual leave days available.
Holiday

Depending on the time of when you book a holiday, you can sometimes pick up some cheap holidays on last minute bookings. The Holiday Discount Centre has discounts on holidays on most dates so you will find holiday bargains all year round.
So if you're looking for an early booking bargain or a last minute cheap holiday, you can search and book holidays online here at the Holiday Discount Centre.
Country Guides
Find out more information on all of the holiday countries we provide. With Travel Guides, Cheap Holidays Guides and Weather images, there's some very useful information to assist you in making the right choice for your holiday.
Destination Guides
Learn more about the holiday destinations we offer. We have in-depth travel guides and cheap holiday details for a large number of resorts abound the world.
Cheap Holidays
Learn how to get the cheapest deals to some of the best holiday locations around Europe.
Coming soon!
Family Holidays
Want to take your family away for a fantastic holiday? Learn when the best time to go is, and how to get the best value for money.
Coming soon!
Holiday Deals
View our special holiday deals, which you won't find anywhere else.
Bargain Holidays
Information on bargain holidays worldwide.
Coming soon!
Last Minute Holidays
Tips and info on how to pick up a great last minute deal.
Coming soon!
Holiday Types
Holiday Types.
Coming soon!