Turunc Holidays
Turunc Holiday Deals
Sorry, we have no offers to display for this destination.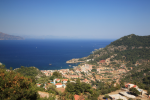 Turunc lies in a sheltered bay surrounded by hills on the south west coast of Turkey, close to the point where the Aegean and the Mediterranean meet. Turunc holidays offer� relaxation by the sea with a good stretch of beach and a range of leisure facilities.
Cheap Holidays To Turunc
Holidays to Turunc can be taken from early spring until late autumn. The temperature ranges from the low twenties to the mid thirties at the height of the season. Holidays in Turunc appeal to a wide range of visitors. Beach lovers enjoy the sand and safe waters for both children and weak swimmers and there are many activities to satisfy the more energetic visitor. The area has many fascinating archaeological sites for those with an interest in history. We have a surprising range of cheap Turunc holidays that offer excellent value as our standard of service remains high. If you are looking for an early break or wish for a guarantee of summer sun in a relaxed atmosphere, take a look at our Turunc holiday bargains and you may find one to suit.
For further information and to find our last minute Turunc holiday offers, please use the search facility.