Holidays from Kerry Airport (KIR)
Holidays from Kerry
Destination
Dec
2023
Jan
2024
Feb
2024
Mar
2024
Apr
2024
May
2024
Algarve
-
-
-
-
-
-
Balearic Islands
-
-
-
-
-
-
Canary Islands
-
-
-
-
-
-
Corfu
-
-
-
-
-
-
Costa Blanca
-
-
-
-
€146
€239
Costa Brava
-
-
-
-
-
-
Costa Del Sol
-
-
-
-
-
-
Costa Dorada
-
-
-
-
-
-
Cyprus
-
-
-
-
-
-
Fuerteventura
-
-
-
-
-
-
Gran Canaria
-
-
-
-
-
-
Greece
-
-
-
-
-
-
Ibiza
-
-
-
-
-
-
Lanzarote
-
-
-
-
-
-
Majorca
-
-
-
-
-
-
Malta
-
-
-
-
-
-
Morocco
-
-
-
-
-
-
Portugal
-
-
-
-
-
-
Spain
-
-
-
-
€146
€239
Tenerife
-
-
-
-
-
-
Turkey
-
-
-
-
-
-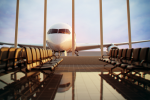 Kerry airport was built in 1969 and is located in the south-west regions of Ireland however it still has a large number of destinations all over Europe, North America and even The Middle East and Australia via the Etihad airways.
Kerry Airport is about one and a half hours drive from the bigger cities of Cork and Limerick. The airport is less than a 10 minute walk away from the railway station and a regular bus service takes you to the towns of Tralee, Killarney and Limerick. Kerry has both long and short term, parking available from 5 euros a day.
The airport has many facilities and services on offer; including many gift shops, restaurants and bars you will be spoilt for choice.
---
Cheap Holidays from Kerry Airport