Killington Holidays
Killington Holiday Deals
Sorry, we have no offers to display for this destination.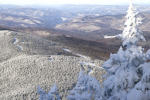 Killington ski holidays take you to one of the most popular resorts in North America. Located in Vermont its trails are spread over several mountains and provide for all levels of expertise. Ski holidays to Killington can be taken from the� middle of November to the beginning of May, during which time snow cover is generally good. The summer months see an influx of climbers and hill walkers, mountain bikers and horse back riders, and golfers. Ski holidays in Killington have wide appeal as they cater for all levels of expertise, as well as having plenty to offer non-skiers within a group. It is very child-friendly, with tuition from the age of two to three, as well as creche facilities.
Cheap Killington Holidays
It is no surprise therefore, that our cheap Killington ski holidays are snapped up by families. They are considered great value as our commitment to quality and service are never in doubt. With accommodation offering every comfort, and restaurants catering for even the most pernickety of palates, our low cost Killington ski holidays are sure to please. Modern lifts give rapid, trouble-free access to the slopes. Expert tuition is available which will soon have novices progressing to more demanding slopes. Non-skiers will find a choice of sporting activities as well as good shopping. Killington nightlife can be as vibrant or as low-key as you wish as there are venues to suit all moods and tastes.
For further details and to view our best Killington ski holiday deals, please use the search facility.