Sugarloaf Holidays
We currently have no offers to display for Sugarloaf.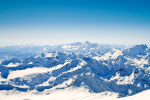 Sugarloaf ski holidays transport you to a purpose built New England resort in Maine. Ski holidays to Sugarloaf can be taken from early November to late April, although snow cover at the beginning and the end of the season can be a bit iffy. The summer months see an influx of climbers, hill walkers and mountain bikers. Ski holidays in Sugarloaf have wide appeal as they satisfy everyone from total novices to experienced skiers and boarders. It is very child-friendly, with tuition from the tender age of three and there are creche facilities from ten weeks. It therefore comes as no surprise that our cheap Sugarloaf ski holidays are snapped up by families. They are considered great value as our commitment to quality and service never wavers.
Cheap Sugarloaf Holidays
With accommodation offering every comfort, and restaurants catering for all tastes, our low cost Sugarloaf ski holidays are sure to please. A series of lifts give rapid, trouble-free access to the slopes. Expert tuition is available which will soon have novices progressing from the nursery slopes below the village to the Tote Road and Timberline areas.�� Non-skiers will find a choice of sporting activities off the slopes. Sugarloaf nightlife is generally fairly relaxed, although there are a number for lively venues for those who wish to party. If you are looking for� a pleasant resort with a friendly relaxed atmosphere, our bargain Sugarloaf ski holidays may be just the ticket.
For further details and to view our best Sugarloaf� ski holiday deals, please use the search facility.