Kissimmee Holidays
Kissimmee Holiday Deals
Sorry, we have no offers to display for this destination.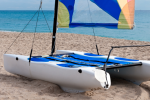 Kissimmee holidays transport you across the Atlantic to a quaint resort filled with old-world charm, close to Orlando in Florida. Holidays to Kissimmee can be taken at any time of year as the winters are pleasantly mild and the summers are hot. The summer months coincide with the rainy season which can bring heavy showers. They do however dry up quickly in the ensuing sunshine. Remember Florida is called the sunshine state. Holidays in Kissimmee make an ideal base from which to explore the numerous tourist attractions that are close by. These include Walt Disney World, Sea World, Kennedy Space Centre, Universal, and many more. Florida has theme parks galore.
Cheap Kissimmee Holidays
We have a selection of cheap Kissimmee holidays that are usually snapped up by families. They are considered exceptional value as our commitment to quality and service is never compromised. With superb accommodation and restaurants catering for even the most pernickety of palates, our low cost Kissimmee holidays are sure to please. Apart from theme parks, there is much to see and do in the area. There are lakes and waterways waiting to be explored and shops to satisfy even the most avaricious shopper. The many bars and restaurants provide an exuberant nightlife. If you are seeking a fun-filled break which charms every age group, check out our Kissimmee holidays offers and you won't be disappointed.
For further details and to view our best Kissimmee holidays deals, please use the search facility.