Vail Holidays
Vail Holiday Deals
Sorry, we have no offers to display for this destination.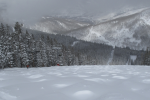 Vail ski holidays transport you to a stunning area in Colorado, where forested slopes meet rugged mountain peaks. The charming village has architecture that is reminiscent of a Bavarian village and being car-free, it is very child-friendly. Ski holidays to Vail can be taken from the end of November to the end of April, during which time snow cover is good. The summer months see an influx of climbers, hill walkers, bikers and those with an interest in mountain river sports. Ski holidays in Vail have wide appeal as there are slopes to suit all, from the absolute beginner to advanced skiers with years of experience.
Cheap Vail Holidays
Since there are superb facilities for children, it comes as no surprise that our cheap Vail ski holidays are snapped up by families. They offer great value as our commitment to quality and service is never compromised. With high standards of accommodation and a variety of restaurants catering for all tastes, our low cost Vail ski holidays are sure to please. Skiers enjoy well-groomed slopes and boarders have a choice of parks and a super-pipe. Rapid modern lifts give trouble free access to the slopes. Expert tuition is available from the age of three and novices will soon progress from nursery slopes to more demanding runs. Non-skiers will find a choice of sporting activities as well as good shopping. Vail nightlife is fairly low key with entertainment shutting down at 1am.
For further details and to view our best Vail ski holiday deals, please use the search facility.