Davos Holidays
We currently have no offers to display for Davos.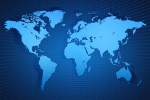 Davos ski holidays take you to a high altitude town in Switzerland. This popular resort is located in the Graubunden region close to Klosters. Ski holidays to Davos can be taken from December until April during which time there is good snow cover. The summer months bring an influx of hill walkers, climbers and mountain bikers. Ski holidays in Davos have wide appeal as the two hundred miles of pistes provide for all levels of ability in skiing and boarding, and there are also crosscountry trails. An efficient lift system generally gives trouble-free access to the slopes. Schools offer tuition in skiing and boarding.
Cheap Davos Holidays
We have a selection of cheap Davos ski holidays that offer great value as our commitment to quality and service are never compromised. With good accommodation, and restaurants catering for even the most conservative of palates, our low cost Davos ski holidays are sure to please. Non-skiers can find plenty to fill their days, Shopping is excellent with many boutiques and specialist stores. If you are looking for fun-filled energetic days followed by lively evenings, our Davos ski holiday offers may be just the ticket. Since bargains such as these fly from the shelves, book early to avoid disappointment.
For further details and to view our best Davos ski holiday deals, please use the search facility.
Davos Introduction
Davos is one of the highest towns in Europe and a large and popular ski resort. Located in the Swiss region of Graubunden, it is part of the Rega Pass ski area that caters for all levels of expertise. If you are seeking a resort with a traditional alpine village atmosphere then Davos ski holidays are not for you. This is a large and bustling town which lacks sympathetic developments that blend with the environment. It does however provide excellent amenities for skiers and has some of the best facilities for boarders. At almost five thousand feet, there is generally good snow cover throughout the season. Schools provide tuition in both skiing and boarding. The town has plenty to offer the non-skier. It has a very good shopping centre and has a lively apres ski scene.
Why Go To Davos
Davos ski holidays offer great skiing in an area that almost guarantees snow cover throughout the season. Apart from satisfying downhill skiers and boarders, there are fifty miles of cross country trails through stunning countryside. Apres ski is lively with a wide choice of restaurants, bars, discos and clubs. Shopping is great and a variety of recreational activities are available.
When To Go To Davos
The Davos ski holiday season lasts from early December until mid April. Snow cover is generally good throughout this time. The summer months bring an influx of visitors who enjoy climbing, hill walking and mountain biking.
Who Is Davos Popular With
Davos ski holidays are popular with all skiers regardless of ability. They attract families as well as groups of young adults looking for a vibrant nightlife. Boarders can enjoy the choice of snow parks and crosscountry skiers have ample trails.
Davos - The Place
Davos ski holidays offer good conditions for every ability level of skiers and boarders. The town has two main areas Davos Dorf and Davos Platz. This popular resort, high in the Alps, is part of the Rega Pass Ski area which offers two hundred miles of slopes. In addition there are very good off-piste runs and several snow parks. A lift system for the most part gives quick and easy access to the slopes, although at peak times there can be queues. Schools provide tuition in both skiing and boarding. Hotels, apartments and chalets provide a range of high quality accommodation and the large number of restaurants, bistros and cafes cater for all palates. Davos ski holidays are ideal for groups with non-skiers in their midst as there is plenty to occupy their daylight hours. Evenings can be as lively or as relaxed or as lively as you wish as there are venues to suit all moods and tastes. Davos ski holidays offer fun-filled days in stunning surroundings, followed by hours of lively entertainment.
Davos Nightlife
Davos nightlife has something for every mood, from romantic to party. Its many bars, pubs, discos and clubs can keep you entertained until the early hours of the morning. There are many fine restaurants, theatres and cinemas where you can spend a more relaxing time. There is also a casino for those who enjoy a holiday flutter.
Davos Shopping
As expected in a large town, Davos is well endowed with shops, exclusive boutiques and specialist stores.
Eating In Davos
Davos has a large number of excellent restaurants serving a diverse cuisine from traditional Swiss dishes to international fare. There are plenty of cheaper options where fast food is available.