Pattaya Holidays
Pattaya Holiday Deals
Sorry, we have no offers to display for this destination.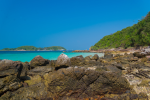 Pattaya holidays take you to a popular Thai resort one hundred miles south east of Bangkok. It is a bustling city offering plenty of entertainment for visitors. Holidays to Pattaya can be taken at any time of year as the temperature rarely dips below thirty degrees. The wet season lasts from June to October. Holidays in Pattaya have wide appeal as there is so much to see and do.
Cheap Holidays To Pattaya
With a choice of sun-bleached sandy beaches, it is unsurprising that our cheap Pattaya holidays are snapped up by families. They are considered great value as our commitment to quality and service is never compromised by price. With good accommodation and restaurants catering for all palates, our bargain Pattaya holidays are sure to please. The city has a plethora of shops, and has evening venues to suit all moods and tastes.Our low cost Pattaya holidays can be as relaxed or as energetic as you wish as the recreational pursuits are wide ranging. Apart from water sports, there is a host of tourist attractions which incude a water park, go-karting, elephant trekking and a tiger zoo. There are also temples to visit and tropical gardens to explore. If you are looking for an exotic location and your budget is tight, you may be interested in one of our last minute Pattaya holidays.
For further details and to view our best Pattaya holiday deals, please use the search facility.