Playa De Esquinzo Holidays
Playa De Esquinzo Holiday Deals
| Date | All Inclusive | Half Board | Self Cat. | Full Board | B&B | Room Only |
| --- | --- | --- | --- | --- | --- | --- |
| Nov 2023 | - | €627 | - | - | €518 | - |
| Dec 2023 | - | €508 | - | - | €399 | - |
| Jan 2024 | - | €528 | - | - | €419 | - |
| Feb 2024 | - | - | - | - | €458 | - |
| Mar 2024 | - | - | - | - | €510 | - |
| Apr 2024 | - | - | - | - | €487 | - |
| May 2024 | - | €545 | - | - | €436 | - |
| Jun 2024 | - | €629 | - | - | €521 | - |
| Jul 2024 | - | €715 | - | - | €607 | - |
| Aug 2024 | - | €648 | - | - | €540 | - |
| Sep 2024 | - | - | - | - | - | - |
| Oct 2024 | - | - | - | - | - | - |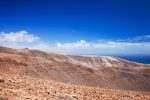 Playa de Esquinzo lies close to Costa Calma on the south east coast of Fuerteventura. With wonderful beaches and a relaxed and friendly atmosphere, Playa de Esquinzo holidays are very popular with families. Holidays to Playa de Esquinzo can be taken at any time of year as the Canary Islands enjoy warm winters and pleasantly hot summers. Accommodation provides high levels of comfort and service, restaurants cater for most tastes and nightlife is very low key with the larger hotels providing in-house entertainment.
Cheap Holidays To Playa De Esquinzo
Our cheap Playa de Esquinzo holidays are considered great value for money as our commitment to quality never falters. Holidays in Playa de Esquinzo offer a choice of beaches with stretches of white sand and many small coves with warm shallow water where children and weak swimmers can bathe in safety. Our low cost Playa de Esquinzo can be as lazy or as active as you wish as they offer a variety of recreational activities and sight seeing opportunities.
For further information and to find our latest Playa de Esquinzo holiday offers, please use the search facility.