Polis Holidays
Polis Holiday Deals
Sorry, we have no offers to display for this destination.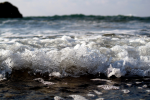 Polis holidays take you close to the Akamas nature reserve in the north west of the beautiful island of Cyprus. Located south of Turkey in the Mediterranean, holidays to Polis can be taken from April to October with temperatures rising from twenty-five to mid-thirties at the height of the season. Apart from stunning beaches, the island is full of historic remains and Polis is very close to the famous Baths of Aphrodite. Holidays in Polis appeal to couples of all ages. Those who enjoy the seaside can find many fine beaches offering a variety of water sports. Polis holidays also attract those with an interest in archaeological remains, as well as ramblers, cyclist and golfers.
Cheap Holidays To Polis
We have a number of cheap Polis holidays ready to entice you to this wonderful area. With good accommodation and restaurants catering for all tastes, our low cost Polis holidays are sure to satisfy. If you are seeking a retreat from the rigours of twenty-first century living our bargain Polis holidays may be just the ticket. The evenings here are as relaxed as the days, where nothing disturbs the town's tranquil atmosphere. Shopping is more than adequate with gift shops selling items that are hand-crafted locally. Since our bargain Polis holidays sell out quickly, book early in order to avoid disappointment.
For further information and to view our last minute Polis holiday deals, please use the search facility.