Las Canteras Holidays
Las Canteras Holiday Deals
Sorry, we have no offers to display for this destination.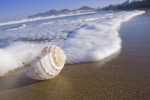 Holidays to Las Canteras have widespread appeal. Lying to the north-west of Las Palmas, the resort has a four kilometre stretch of sandy beach that offers a variety of water sports. With good shopping and a lively nightlife, hotels to suit all budgets and a plethora of restaurants catering for all tastes, Las Canteras holidays have something for everyone.
Cheap Holidays To Las Canteras
Holidays in Las Canteras can be enjoyed at any time of year as the island has pleasantly hot summers and mild winters. Spring is a popular time to visit when the trees are in blossom and at their finest. Las Canteras holidays make an ideal base for those wishing to combine days on the beach with tax free shopping and sightseeing in the capital. We have a range of cheap Las Canteras holidays that you may find tempting. If you need a break from unreliable weather, check out our Las Canteras holidays and you could soon be heading for the sun.
For more information and to find our latest Las Canteras holiday offers, please use the search facility.