Pineda De Mar Holidays
Pineda De Mar Holiday Deals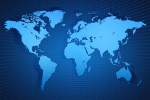 Pineda de Mar holidays take you to the southern end of the Costa Brava, thirty miles from Barcelona. Holidays to Pineda de Mar can be taken from April until October with temperatures rising from twenty to thirty at the height of the season. With almost two miles of palm-lined sandy beaches, holidays in Pineda de Mar are very popular with families with small children. The wide, long beach, washed by crystal clear water, has plenty of room for everyone. A variety of water sports are available for the more energetic holiday maker, and the uninhabited Medes islands provide excellent conditions for snorkelling and diving.
Cheap Holidays To Pineda De Mar
We have a surprising number of cheap Pineda de Mar holidays, which, because of their good value, sell out quickly. The watch towers and the fortified church from the sixteenth century demonstrate the dangers for residents in the past. Now however, Pineda de Mar holidays offer a retreat from the stresses of twenty-first century living. If you are seeking a relaxing break with a guarantee of summer sun, you may be tempted by our bargain Pineda de Mar holidays. Restaurants here serve a diverse cuisine which caters for all palates. Although there are one or two lively bars, and even a disco, Pineda de Mar holiday nightlife is fairly low key reflecting the resort's popularity with families. With good shopping and a range of recreational pursuits, Pineda de Mar holiday deals do not disappoint.
For further details and to discover our latest Pineda de Mar holiday offers, please use the search facility.