Platja De Aro Holidays
Platja De Aro Holiday Deals
| Date | All Inclusive | Half Board | Self Cat. | Full Board | B&B | Room Only |
| --- | --- | --- | --- | --- | --- | --- |
| Nov 2023 | - | - | - | - | - | - |
| Dec 2023 | - | - | - | - | - | - |
| Jan 2024 | - | - | - | - | - | - |
| Feb 2024 | - | - | - | - | - | - |
| Mar 2024 | - | €566 | - | - | €518 | - |
| Apr 2024 | €539 | - | - | - | - | - |
| May 2024 | - | - | - | - | €310 | - |
| Jun 2024 | - | - | - | - | - | - |
| Jul 2024 | - | - | - | - | - | - |
| Aug 2024 | - | - | - | - | - | - |
| Sep 2024 | - | - | - | - | - | - |
| Oct 2024 | - | - | - | - | - | - |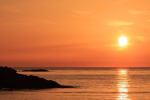 Platja de Aro holidays take you to the Costa Brava fifty miles north of Barcelona. It is a large, busy resort with wide popularity. Holidays to Platja de Aro can be taken from April until October with temperatures rising from twenty to thirty degrees at the height of the season. With two miles of soft golden sand gently lapped by warm Mediterranean waters, Platja de Aro claims to have the best beach on the Costa Brava. A variety of water sports provide varying degrees of activity for the more energetic holidaymaker. Holidays in Platja de Aro also attract golfers.
Cheap Holidays To Platja De Aro
If you are seeking a lively resort with a good beach and with a guarantee of summer sun, you may be interested in our cheap Platja de Aro holidays. With good accommodation, they offer great value as our commitment to quality and service is never diminished. Restaurants serve a diverse cuisine and with everything from traditional fare� to fast food outlets and international dishes, they really do cater for all tastes. A large number of shops supply your every need, from holiday essentials to the usual gifts and souvenirs. Platja de Aro nightlife has a party atmosphere that continues from dusk until the early hours of the morning. Since our low cost Platja de Aro holidays disappear like hotcakes, it is best to book early in order to avoid disappointment.
For further details and to view our best Platja de Aro holiday deals, please use the search facility.