Cheap breaks to Barcelona
Cheap breaks to Barcelona
Sorry, we have no offers to display for this destination.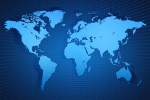 Barcelona holidays take you to the stunning Catalonian capital on Spain's Mediterranean coast. It is a beautiful city with a mountainous background and a sandy coastline. Holidays to Barcelona can be taken at any time of year as the summers are hot and the winters are pleasantly mild. The most popular time to visit is from April to October with temperatures rising into the nineties at the height of the season. Holidays in Barcelona have wide appeal as there are many child-centres attractions to interest families, and the beaches are only ten minutes from the centre. Although there are many churches and fine buildings in the city, Barcelona is dominated by its cathedral which was begun at the end of the thirteenth century and took six centuries to complete.�
Cheap Barcelona Breaks...
Our selection of cheap Barcelona holidays may be of interest to those on a tight budget who are looking for a cultural break. With churches and museums, concert halls and galleries, gardens and parks, you can fill every minute of your day. When you need to relax, take yourself down to sea and bask on the sun-baked sands. Our bargain Barcelona holidays offer great value as our commitment to quality and service is never in doubt. With good accommodation, restaurants catering for all tastes, numerous shops and markets, and nightlife to suit all moods, our Barcelona holiday offers are sure to please.