City Breaks to Venice
City Breaks to Venice
Sorry, we have no offers to display for this destination.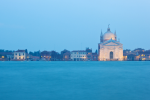 Venice holidays promise a trip like no other. This is very special city on the Adriatic coast of north east Italy, built on the marshes of the Venetian Lagoon. It is a city of canals and bridges, churches and palaces, and museums packed with art from the old masters. At every turn there is yet another magnificent building and one can only wonder at the craftsmanship of bygone stone smiths and sculptors. Although holidays to Venice can be taken at any time of year, the busiest months are from April to October. If you wish to avoid the crowds, choose an early or late season break. Holidays in Venice appeal to couples of all ages as there is so much to see and do. Top of everyone's list are the Cathedral of St. Mark, the Bridge of Sighs and the Doge's Palace built in gothic style.
Cheap Venice Breaks
We have a selection of cheap Venice holidays that are considered great value as our commitment to quality and service never wavers. With good accommodation and restaurants catering for all tastes and pockets, our low cost Venice holidays are sure to please. If you want a break from the splendour of city life, take a trip to the Venetian Riviera where you can relax on the beach and bathe in warm Adriatic waters. If you are seeking a break with a difference, our Venice holiday offers may be just the ticket.