Gournes Holidays
Gournes Holiday Deals
| Date | All Inclusive | Half Board | Self Cat. | Full Board | B&B | Room Only |
| --- | --- | --- | --- | --- | --- | --- |
| Dec 2023 | - | - | - | - | - | - |
| Jan 2024 | - | - | - | - | - | - |
| Feb 2024 | - | - | - | - | - | - |
| Mar 2024 | - | - | - | - | - | - |
| Apr 2024 | - | €506 | - | - | - | - |
| May 2024 | - | €538 | €491 | - | €546 | - |
| Jun 2024 | - | €584 | €485 | - | €545 | - |
| Jul 2024 | - | €802 | €702 | - | €770 | - |
| Aug 2024 | - | €752 | €619 | - | €686 | - |
| Sep 2024 | - | - | - | - | - | - |
| Oct 2024 | - | - | - | - | - | - |
| Nov 2024 | - | - | - | - | - | - |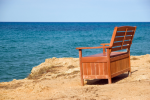 Gournes holidays transport you to a delightful resort fifteen kilometres east of Heraklion on the north coast of Crete. It is a picturesque village which manages to retain its traditional charm. With a choice of beaches, some of which are sandy, and crystal seas, holidays in Gournes are popular with families and those seeking to relax in the sun. Holidays to Gournes can be taken from Easter until the end of October when temperatures rise from twenty to the low thirties at the height of the season. The resort offers good accommodation, a wide range of tavernas, restaurants and bars, and excellent leisure facilities.
Cheap Holidays To Gournes
Shopping is limited but being close to Heraklion, this matters little. We have a good number of cheap Gournes holidays which you may find tempting as they offer such good value. If you are looking for an early break or wish for a guarantee of summer sun, our Gournes holiday deals may fit the bill. Although the resort is ideal for relaxation, there are many activities to suit the needs of the more energetic holidaymaker.
For further information and to find our last minute Gournes holiday offers, please use the search facility.