Malia Holidays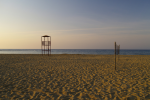 Malia holidays take you to the northern coast of Crete and the liveliest resort on the island. It has a wonderful beach and an electric party atmosphere. Holidays to Malia are all about relaxing in sunshine by day and clubbing by night. The resort claims to have the best beach on the island with soft sand and warm crystal seas and a nightlife renowned for its vivacity. Holidays in Malia can be taken from Easter until late October with temperatures rising from low twenties to mid thirties at the height of the summer.
Cheap Malia Holidays
We have a number of cheap Malia holidays that may be of interest to groups of young singles, perhaps looking for a stag or hen break in the sun. Away from the centre of the resort, families can enjoy the beach and choose accommodation in a more peaceful location. Our low cost Malia holidays offer great value leaving you with euros to spare for water sports and excursions to neighbouring villages.
For more information, and to view our last minute Malia Holidays, please use the search facility.