Kassandra Kriopigi Holidays
Kassandra Kriopigi Holiday Deals
Sorry, we have no offers to display for this destination.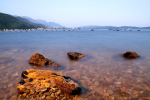 Kriopigi holidays offer a relaxing break by the sea on the east coast of the Kassandra Peninsula south of Kalithea in northern Greece. Lying in a beautiful landscape with sandy beaches and warm clear water, holidays in Kriopigi are popular with families and those looking for an escape from the stresses of twenty-first century living.
Cheap Holidays To Kassandra Kriopigi
Our cheap Kriopigi holidays have much to offer visitors as the facilities here are excellent and there are many recreational activities. A variety of water sports are available and the wooded hills surrounding the town are ideal for walkers. Holidays to Kriopigi can be taken from April until October with temperatures rising to thirty at the height of the season. With a good range of accommodation, restaurants and tavernas catering for all tastes, shops for essentials and friendly bars providing a low key nightlife, our low cost Kriopigi holidays possess the necessary ingredients for an enjoyable break in the sun.
For further information and to discover our latest Kriopigi holiday offers, please use the search facility.