Mexico Holidays
Mexico Holiday Deals
| Date | All Inclusive | Half Board | Self Cat. | Full Board | B&B | Room Only |
| --- | --- | --- | --- | --- | --- | --- |
| Dec 2023 | - | - | - | - | - | - |
| Jan 2024 | - | - | - | - | - | - |
| Feb 2024 | - | - | - | - | - | - |
| Mar 2024 | - | - | - | - | - | - |
| Apr 2024 | - | - | - | - | - | - |
| May 2024 | - | - | - | - | - | - |
| Jun 2024 | €1597 | €2107 | - | - | €1196 | - |
| Jul 2024 | €1698 | €2575 | - | - | €1273 | - |
| Aug 2024 | - | - | - | - | - | - |
| Sep 2024 | - | - | - | - | - | - |
| Oct 2024 | - | - | - | - | - | - |
| Nov 2024 | - | - | - | - | - | - |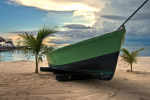 Mexico, with its Caribbean coast, its Pacific coast, its mountains and deserts, its jungle and its ancient ruins, and its fabulous beach resorts, is a country like no other. With so much to offer, Mexico holidays have wide popularity. Whether you wish to laze on silken sands, or try your hand at water sports, or visit historic ruins of the Mayan people, or simply have a self-indulgent break enjoying traditional food and drink, by using our search facility you'll be able to find the Mexico holiday of your dreams, and one that gives the best value for money.

Cheap Holidays to Mexico.

Tourist accommodation is first class with many all-inclusive hotel complexes. All offer a wide range of recreational activities as well as sight-seeing opportunities. Water sports abound and there are scuba diving lessons for those who wish to experience the beauty of the coral reef with its multitudinous fish population. The Pacific coast with its large waves offers an adrenalin rush for surfers, kite surfers and water skiers. Mexico also has its share of championship golf courses. A trip to Mexico would be incomplete without exploring the remains of the Mayan civilisation which was one of the most advanced in the ancient world. The Yucatan region of Mexico is the location of the most famous of the ruins, Chichen Itza, as well as Uxmal, Coba and Kabah. The pyramids and temples are indeed 'a sight to behold'.
As temperatures remain high throughout the year, cheap Mexico holidays can be taken at any time. Our summer months coincide with the rainy season which although still hot, visitors may find the humidity can sap one's energy. Many visitors choose to take a break from our cold winter weather and travel between October and May.
Mexico holidays are unique as there is no other place like it on the planet. With mouthwatering cuisine, superb souvenir shopping, and a variety of night spots catering for all moods, cheap Mexico holidays are quickly snapped up. To avoid disappointment, begin your search with our user-friendly search facility at the top of the page.