Sri Lanka Holidays
Sri Lanka Holiday Deals
Sorry, we have no offers to display for this destination.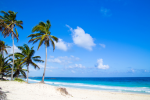 Sri Lanka is a truly stunning island in the Indian Ocean that offers a wide range of holiday experiences. Whether you are looking for a sunny break on palm-strewn shores, cultural tours, safaris or adventure holidays, a cheap Sri Lanka holiday will fit the bill.

Winter Sun in Sri Lanka

With hills and rain forests, plantations, national parks and botanical gardens, nature reserves and sanctuaries, beautiful beaches, and several UNESCO world heritage sites, this small island certainly has a lot to recommend it. With abundant wildlife including the much loved elephant, Sri Lanka holidays have great appeal.
The Pinnawela elephant orphanage is a very popular tourist attraction. Ornithologists view the island as a paradise because, in addition to native species, Sri Lanka is on a migratory route and is home to almost five hundred species of birds. Undwalawa National Park is the place to visit if you wish to see the island's wildlife in its natural habitat. Sri Lanka holidays provide great opportunities for trekking through the hills, rain forests and plantations, visiting small villages along the way.

Dive in to the Indian Ocean

Divers will delight in the waters off the southern coasts where the coral harbours a wide range of colourful fish, and wrecked ships can be explored. If you are simply looking for relaxation in an idyllic beach setting, look no further than a cheap Sri Lanka holiday. If you fancy a little exertion, you'll find a range of water sports including surfing, diving and jet skiing.
Sri Lanka tourist accommodation reaches high standards in both comfort and service. Traditional food is rather hot and spicy but restaurants supply cosmopolitan food and cater for all tastes. Being an island, fish is a major feature on menus. Forget the cod and the haddock back home, and try more exotic varieties. There is nightlife to suit all moods from romantic to party. The island offers many opportunities for shoppers with modern malls and markets, street stalls and beach sellers. Jewellery is a very popular buy as Sri Lanka possesses a wide variety of precious stones. Textiles and wooden carvings are also popular.
Your visit to the island need not break the bank. Use our search facility at the top of the page to find your cheap Sri Lanka holiday that offers best value for money.