Chiclana Sancti Petri Holidays
Chiclana Sancti Petri Holiday Deals
Sorry, we have no offers to display for this destination.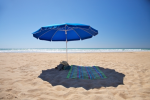 Chiclana Santi Petri holidays take you to a splendid resort a short distance from the Atlantic on Portugal's sunny south coast. Located ten miles from Cadiz in an area of great scenic beauty, holidays to Chiclana Santi Petri have wide appeal. With splendid beaches, first class golf courses and a wealth of sightseeing opportunities, our low cost Chiclana Sancti Petri holidays can be as relaxed or as active as you wish. Surrounded by National park, the area attracts ramblers. Holidays in Chiclana Sancti Petri can be enjoyed at any time of year as the summers are long and hot and the winters mild. The busiest time is from April to October with temperatures rising to the low thirties in the height of the season. The glorious beaches in the area offer a variety of water sports which include, as well as the usual skiing and surfing, deep sea fishing.
Cheap Holidays To Chiclana Sancti Petri
With good accommodation and restaurants catering for even the most conservative of palates, our cheap Chiclana Sancti Petri holidays are sure to please. Nightlife here is low-key reflecting the resort's popularity with families and couples. Shopping is fairly limited but Cadiz is close by with its shops and market. As there is much to see and do in the area, car hire is recommended. If you are seeking a guarantee of summer sun in a stunning landscape, you may be interested in our Chiclana Sancti Petri holiday offers.
For further details and to view our best Chiclana Sancti Petri holiday deals, please use the search facility.